---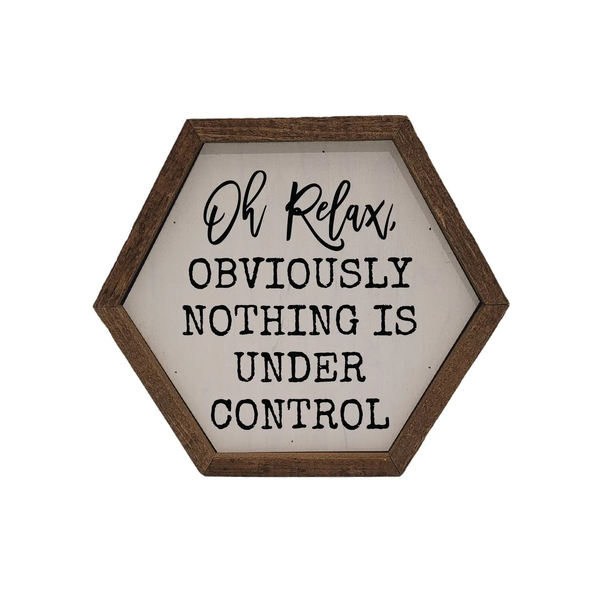 Driftless Studios® Wooden Hex Box Sign - Oh Relax
Regular price $18.00
Oh Relax, Obviously nothing is under control.

This Hexagon sign is a different take on wall/shelf décor.
The perfect blend of rustic and modern styles that will last for years. All of the Driftless  signs can be easily hung directly off of the frame or will stand upright on shelves or desks.
These signs are 8" wide, 7" tall and 1.75" Thick
Made in USA