---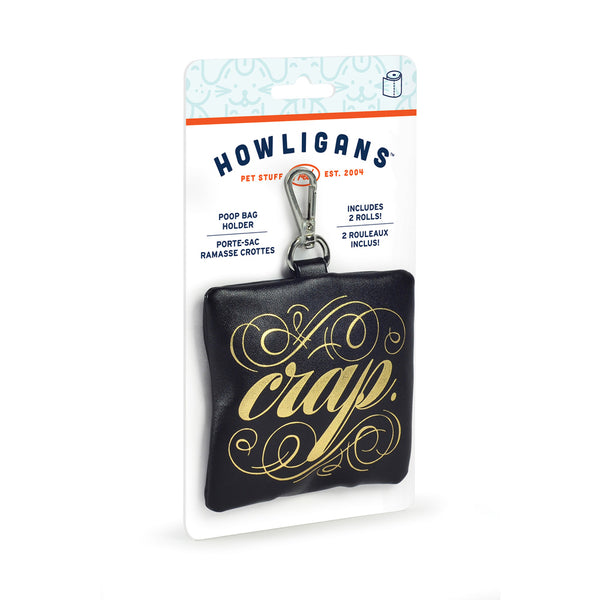 Fred & Friends® Hooligans - Poop Bag - Crap
Regular price $14.00
We get it, sh*t happens.
Be prepared with Howligan's waste bag holders featuring clean designs for all that dirty business. Attaches to a leash, handbag or belt loop with a durable stainless clip and holds TWO rolls of poop bags (included).
Measures 3.65" x 3.25", constructed from composite leather and packed on a peggable backer card.
Design by Fred Studio.