---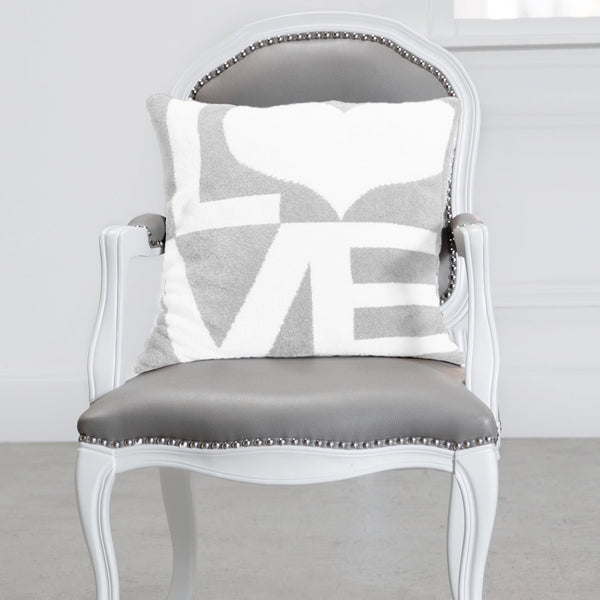 Giraffe at Home® Feather Yarn Dolce™ LOVE Throw Pillow
Regular price $78.00
A favorite in the LIttle Giraffe® Dolce™ Collection, this LOVE pillow is a best seller. We can hardly keep them in stock!
This feather yarn knit blanket is a great gift for all types of weather and extremely soft and cozy. 
Who doesn't want to hug a squishy soft pillow of LOVE!
Throw Pillow measures 20" x 20"
100% Poly Microfiber

Machine wash in cold water, gentle cycle. Remove while damp and hang dry or dry in a low to no heat dryer; remove while damp. Do not over dry.  It is recommended to not wash the insert.