---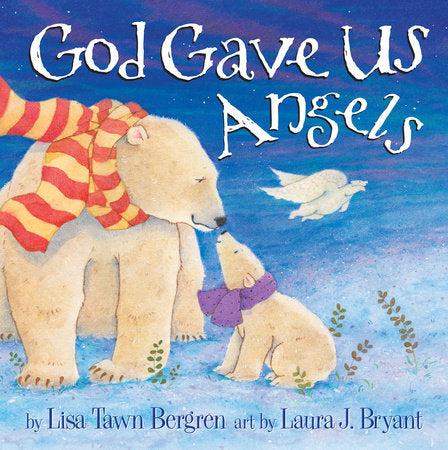 God Gave Us Angels by Lisa Bergren - Book
Regular price $10.99
The newest title in the best-selling God Gave Us series features the adorable character of Little Cub as she considers why God gave us angels. "What do angels do all day, Papa?" When Papa finds Little Cub looking for angels, it gives him a chance to tell his beloved child about those that may be in their midst, even when they can't be seen.  Exploring their exhilarating Arctic world as they talk, Papa lovingly answers all of Little Cub's questions about angels—and as usual, she has a lot. She wants to know what they do, how they look, how they guard God's loved ones, and best of all, how they serve the Creator of the world. 
 
"God really created angels to serve him more than us, Little Cub.
They love him and would do anything for him."
 
This uplifting tale will encourage young hearts by exploring the glory and design of God's messengers, while turning toward him with praise.    
Christian/Forum WaterBrook 8.8"W x 8.8"H x 0.3"D   
40 Pages
|
978-1-60142-661-1
Age 3-7 years | Preschool - 2