---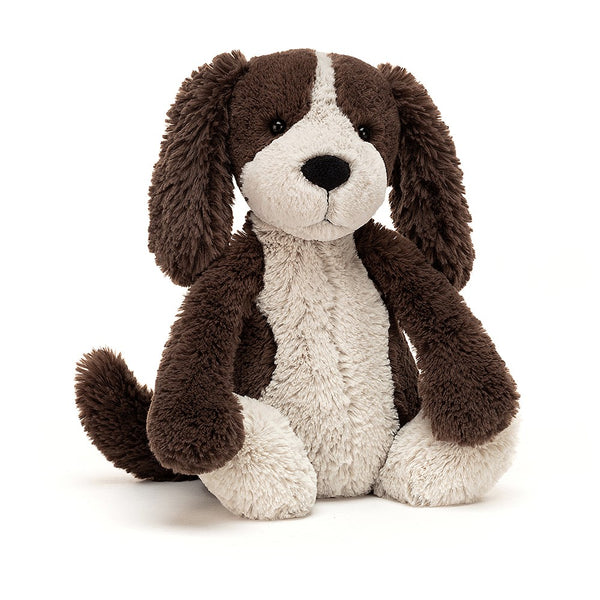 Jellycat® Bashful Fudge Puppy
Regular price $25.00
Bashful Fudge Puppy loves trotting along and snuffling about for sticks! A cocoa-cream spaniel with rumply ears, a podgy tum and long tufty paws, this poppet pup loves sharing big hugs. A loyal pal and a perfect present.
Medium 12"
Tested against and passed ASTM requirements.
Suitable from birth.
Made from 100% polyester.
Hand wash only; do not tumble dry, dry clean or iron. Not recommended to clean in a washing machine.
Check all labels upon arrival of purchase.