---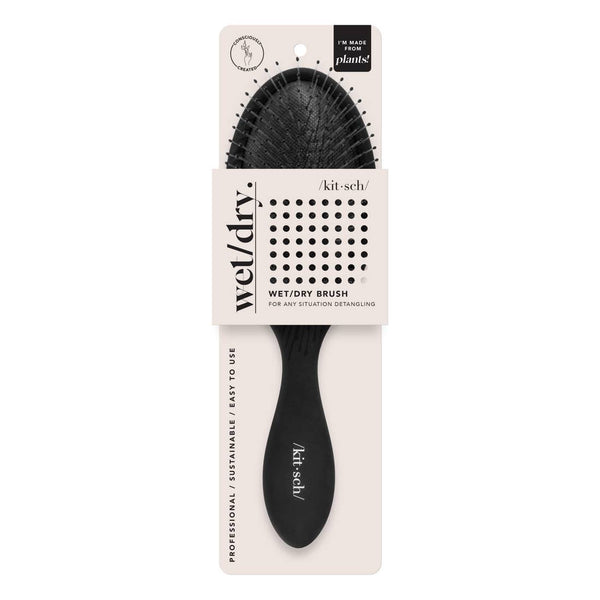 Kitsch® Consciously Created Wet | Dry Brush
Regular price $16.00
Paddle Brush For Sleek Styles
WHAT: The Kitsch Paddle Brush is the perfect styling tool for everyday needs.
HOW: Flexible bristles gently detangle your hair without creating static or frizz.
aWHY: The extra wide surface area of the paddle provides the perfect tension needed for the ultimate straight style when paired with a flat iron or blow dryer.
WHY: The no-slip texture makes using this comb effortless without losing grip. Helps loosely brush out styled curls and natural texture without adding frizz.
Gently detangles wet & dry hair

Smooths frizz

Stimulates scalp for hair growth

Ideal for straight sleek hair styles

No-slip coating for ultimate grip Material 
Brush Handle: Biodegradable
PLA Cushion: Natural Rubber (Biodegradable)
Bristles: Recyclable Nylon