---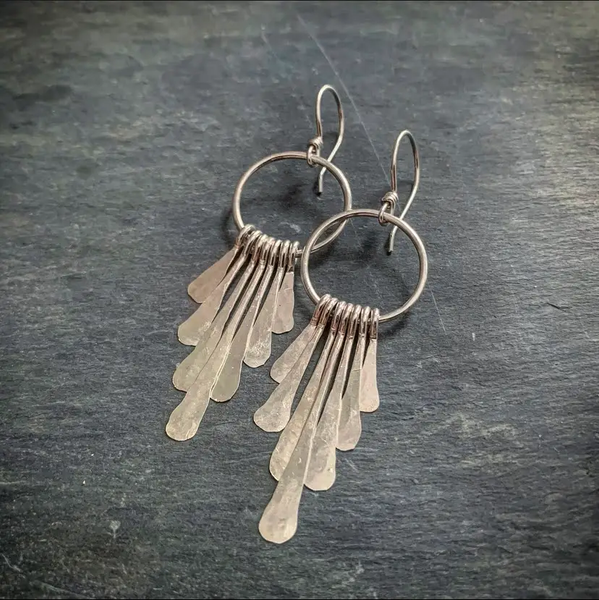 RH Metalsmith® Sterling Silver Small Fringe Earrings
Regular price $54.00
These sterling silver hoop earrings feature hand-forged fringe on small sterling hoops.
Each piece of each earring is made one at a time by hand, and assembled and soldered together.
Ear wires are sterling silver.
Materials: Sterling silver.
Size: Earring measures approximately 3" from top of hook to bottom of fringe detail.
Made in United States