---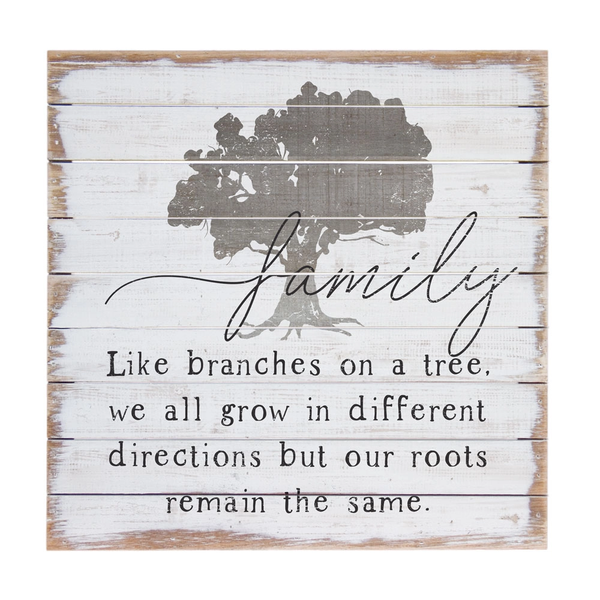 Sincere Surroundings® Wooden Pallet Sign - Family
Regular price $40.00
Because someone we love is in heaven, there's a little bit of heaven in our home.
Warm, rustic charm combined with a variety of eye-catching and heart-warming designs make this pallet piece perfect! The raw wood material is just the right back drop for whatever you'd like to say. Every slotted board is handmade and will be unique..
• Made of natural cedar wood slats. Enjoy the distinctive imperfections of real wood, as no two signs are alike!
• Perfect size & ready to hang: Easy and versatile to hang or sit on your shelf.
• Proudly designed and printed in United States of America
Wooden Pallet Sign
14" x 14"